The Hon Kenneth Carruthers QC Judge of the Supreme Court of New South Wales, Barrister (1932 – 2022)
Autumn 2023
The Hon Kenneth Carruthers QC Judge of the Supreme Court of New South Wales, Barrister (1932 – 2022)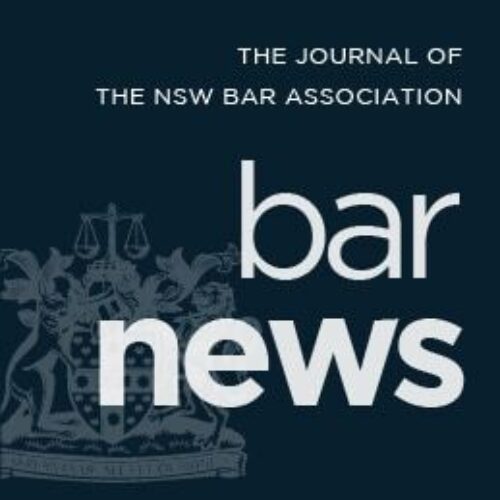 The Honourable Kenneth Carruthers QC died peacefully on 18 January 2022 aged 89. He was surrounded by his family at Lansdowne Gardens at Neutral Bay where he latterly resided.
Carruthers QC was born in Sunshine Melbourne on 24 March 1932 to a seamstress and a painter & docker. His parents moved to Balmain in 1935, and it was here that he grew up and attended Birchgrove Public School, then Fort Street Boys High in nearby Petersham. When he matriculated, he initially studied accountancy and only afterwards studied law at the University of Sydney, as he had to support himself through both degrees by working during the day, and studying at night. He was always remembered as slightly older than his contemporaries.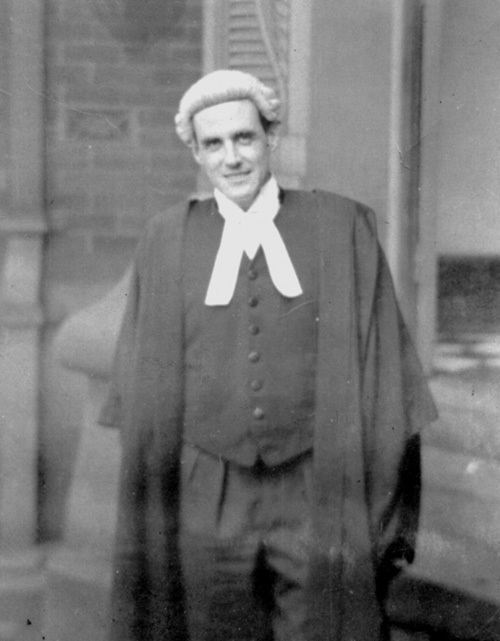 Carruthers QC was admitted to the Bar in February 1961 and acquired an extensive and varied commercial practice, specialising in Insurance and Admiralty cases. Carruthers QC practised from the Sixth Floor of Selborne Chambers. It is interesting to note that in his active years at the Bar, Carruthers QC played a significant role in nation-building and facilitating the birth of modern Papua New Guinea in the 1970s. He took Silk in 1978.
Carruthers QC's closest friends at the Bar and in the Profession were Doug Milne QC, Richard Barbour QC, David Godfrey Smith QC, Ted (Edwin) Lusher QC, Manuel Lopez, Tony Scotford and Stuart Heatherington. It was Tony Scotford and Stuart Heatherington who imbued Carruthers QC with a calling to all things shipping and maritime. They were fascinated with ships and the sea and passed on this love of ocean waters to him. Indeed, this was a love which extended far beyond the world of the law. On broadcast television one evening, Carruthers QC alongside Tony Scotford, dutifully clad in suit and tie, were filmed clambering up the tall side of a lurching ship in need of their legal assistance– obviously an Admiralty emergency.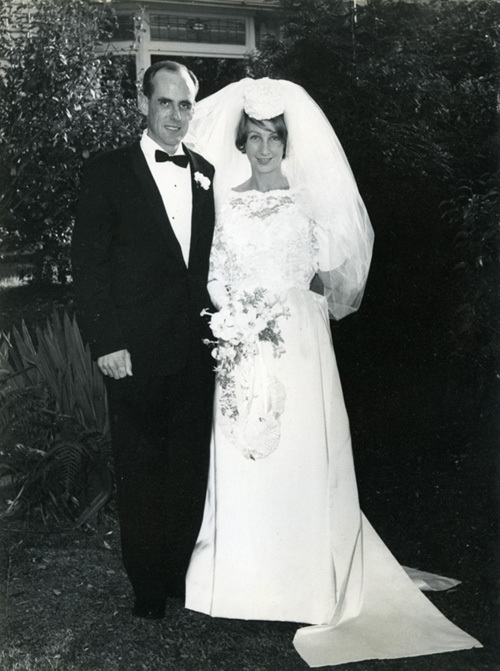 To continue contributions to Admiralty law and the Law of the Sea, and alongside Tony Scotford and Stuart Heatherington, Carruthers QC worked to form the Maritime Lawyers Association of Australian and New Zealand. This involved a great deal of effort, trust and diligence. For a time, Carruthers QC would go on to serve as President of that Association. Carruthers QC was elevated to the Bench of the Supreme Court of New South Wales on 28 November 1983, having previously served for a period as Acting Justice of that same court. His skill in Admiralty cases came full circle during his time on the Bench of the Supreme Court, serving as the Admiralty Judge, a title discontinued in time and one of his most precious achievements.
As a barrister, Carruthers QC argued a great many cases concerning ships and maritime law, for example The Musgrave Range. Among his memorable judgments on the Bench were his decisions in cases such as The Lermontov, The Antwerpen and The Bunga Ser Oja, and among others, Blooming Orchard Randall v Atlantica which concerned the question of valued marine insurance policies.
While on the Bench, he formed a close bond with his judicial colleagues, their Honours the late Trevor Morling QC, Mervyn Finlay QC, and Michael Campbell QC.
Outside of the Law, Carruthers QC continually fostered his love of ships, shipping, anything maritime and especially the Law of the Sea. He loved to sail on the weekends – and also to go up to Nutwood Farm at Mt Irvine, where Beverley (his wife for almost 60 years) created an extensive chestnut and walnut orchard of some 200 trees, which is open to the public annually.
He was in the process of writing a book about the ship Lermentov when his illness sadly overtook him. Carruthers QC was a great linguist and always used correct language, utilising such devices as hyperbole and extended metaphors to great effect. He was a fine orator.
Carruthers QC always regarded his ability to practise at the Bar and his appointment to the Supreme Court as a great privilege. Carruthers had an extraordinary life well-lived in the law. Throughout his life, Carruthers QC referred to a tremendous feeling of 'good luck' which had helped pave his way, given he lived through straitened times with parents who had suffered long bouts of unemployment and financial struggle, both during and after The Depression. Even after his retirement, he continued to practise for a time as an arbitrator and his interest in law never dimmed.
Carruthers QC is survived by his devoted wife Beverley, and his loving children and in-laws Fiona and Nick and Ash and Savanhdary and his grandchildren Latsamy and Khani.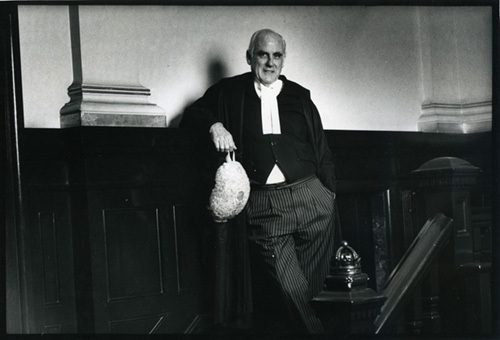 by Kevin Tang