Autumn 2022
The Hon Brian John Keith Cohen QC (1928-2021)
The Hon Brian Cohen QC, former master in Equity and judge of the Supreme Court of New South Wales died on 15 December 2021. He was much loved and admired as a barrister and as a judge. He applied himself to the judicial burden with legendary mildness and courtesy.
Cohen QC spent his formative years north of Newcastle in the Maitland area and the upper Hunter. He attended The Armidale School and the University of Sydney, where he graduated with a Bachelor of Arts and Bachelor of Laws. He was an alumnus of St Andrew's College, enjoyed his years there immensely, and kept ties to the university throughout his life.
Cohen QC was called to the Bar in 1952 and took silk in 1976. In that same year he became a master in Equity in the Supreme Court of New South Wales. When he became a full Supreme Court judge of the Equity Division, Mr Justice Cohen (as was the practice then) sat from 1983 to 1999. The chief judges in Equity during that time were the late Hon Michael Helsham, Mr Justice Waddell, Justice Malcolm McLelland and the late Hon David Hodgson AO. The Equity judges at the time would eat lunch in their dining room, flanked by Nolan paintings. It was a collegial affair, but the strict order of seating by seniority was never disturbed.
Soon after his appointment to the Bench, Cohen QC became a member of the Barristers and Solicitors Admission Board, now the Legal Practitioners Admission Board, where he led its Legal Qualifications Committee. Between 1991 and 1996, as chairman of the board, he was known for maintaining its strict standards of admission, based on the findings of the Bowen and Pierce reports on legal education.
From the mid-1980s through to the 1990s Cohen QC also became chairman of the Law Extension Committee at the University of Sydney. On 27 October 2000, he was made an honorary fellow of the University of Sydney for his continued efforts to increase access to an education in the law and for providing support to the law faculty and its students over many years.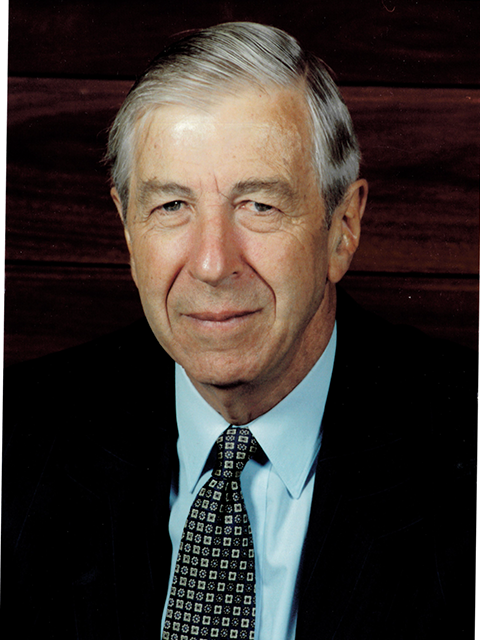 Cohen QC is remembered fondly by all those who practised at the Bar during the decades he sat as a puisne judge. He is remembered as a spritely and engaging barrister of tremendous ability and what set him apart was his ability to fraternise and to courteously appear and argue cases before the court.
Cohen QC conducted his court with patience and courtesy, trusting counsel enough to give them a full opportunity to make their submissions. This was not necessarily an easy task, given that the business of the court at that time was somewhat more diffuse than now. One of his tipstaves remembers Cohen QC sitting for a week as the vacation judge one year in the Darlinghurst Court, disposing of bail applications. He was unpleasantly surprised by the stale biscuits provided to jurors, which served as a poor substitute for his usual fare from David Jones.
The business that came before Cohen J included frequent applications for the appointment of receivers, the resolution of claims between de facto partners and conducting the ever-difficult adoption cases. He attended to this work with unfailing politeness. He had a keen eye in writing judgments which explained to the unsuccessful party the reasons for their failure. He disliked combative correspondence between solicitors. He gave litigants in person every opportunity to present their cases, noting that sometimes they knew their case better than any counsel might. Cohen QC is also remembered as the instigator of a consent adjournment book on the Bar table. One tipstaff remembers Cohen QC speaking to a family after disposing of a very difficult adoption, taking pains to explain in informal terms to the child involved what he had done and why he had done it.
Courtesy was not a substitute for decisiveness. Cohen QC had a quiet but robustly thoughtful courtesy. A person who worked at the court recalls Cohen QC intervening in a dispute on the bus on the way home, standing up for a passenger who was being harassed by another. Reason and patience triumphed, notwithstanding that Cohen QC never told the culprit he was a judge.
Cohen QC always retained a certain reverence to the court, and he practised much in line with that notion. The courtesy and politesse were marks of the way he was brought up. On the seventh floor of the judges' chambers, Cohen QC shared with the Hon RL Hunter QC and the Hon JMN (Moreton) Rolfe QC, among others, who assisted in the administration of commercial causes. For a brief time in post judicial life, he was a mediator and arbitrator however, over the years, he was less inclined to act in those positions, preferring golf and other pastimes.
In recognition of his devotion to the University of Sydney, a memorial service for Cohen QC was held in the Great Hall on 23 December 2021. It was attended by many of those whom he knew from his years at St Andrew's College, and at the Bar, despite the pandemic and the health orders in place.
Cohen QC's wife Sue predeceased him. He was father to David, Jonathan, Elizabeth, Michael and Tim, and a loving grandfather to his 10 grandchildren.
By Miles Condon SC and Kevin Tang