Bar News (BN): How and when did you become involved with Guide Dogs NSW?
Belinda Baker (BB): A little over a year ago, we decided to raise a Guide Dog puppy. We have been raising a little (now not so little) black Labrador since last April. Her name is Nigella. (She was named by Guide Dogs NSW; her name means 'little black seed'). All pups in each litter start with the same letter – Nigella was a part of the 'N' litter.
BN: What is different from looking after an ordinary pet dog?
BB: The main difference is that we have to give her up soon! Labradors are very cute but can also be pretty intense for their first year. Puppy raisers raise a pup through this intense first year – the aim is to love and nurture the puppy, so they become well- socialised, confident, and focussed before they start their formal Guide Dog training. Guide Dogs NSW provides a lot of support through this year. Costs such as vet fees, food and medication are all paid for by Guide Dogs NSW, which also provides weekly puppy training (face-to-face, and online during COVID-19).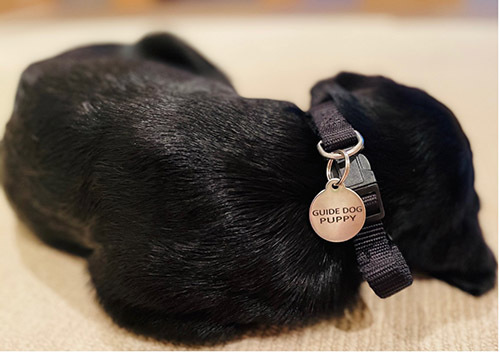 BN: What are your hopes and dreams for Nigella?
BB: Once Nigella leaves us, she will go into formal training with Guide Dogs NSW. At the end of that training, she will be assessed as either a Guide Dog, a therapy dog, or a pet. I would love for Nigella to be able to do what she was born to do: to assist a person with a visual impairment. However, I'd also be very proud if she ended up in the therapy dog program – particularly as a court therapy dog.
BN: What are some highlights?
BB: The first day when we brought her home – she was a gorgeous little bundle of black fur naughtiness and energy.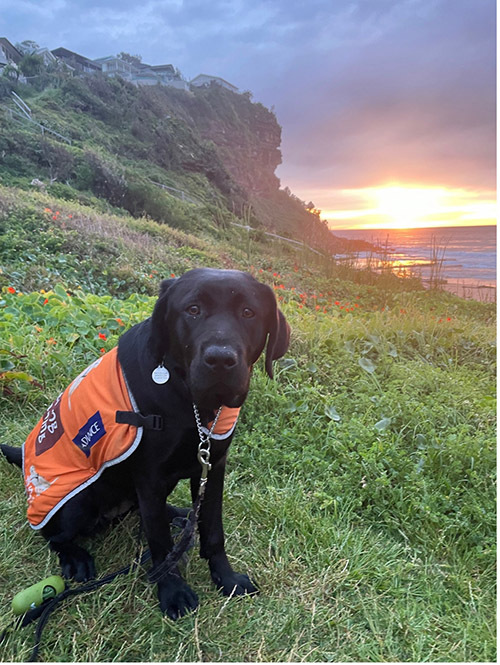 BN: What are some of the challenges?
BB: The first night after we brought her home – it was like having a newborn in the house again – she did not sleep for weeks. (She still wakes up at 5:30am most mornings).
BN: Can a barrister raise a Guide Dog?
BB: The main issue for barristers is that the training program is pretty demanding. It is important that the pup not be left in a position where she can regularly make 'bad choices'. This means that the pup cannot be left alone at home alone for more than four hours without supervision. The pup must also be allowed to sleep and spend time indoors. The commitment is for a full 12 months.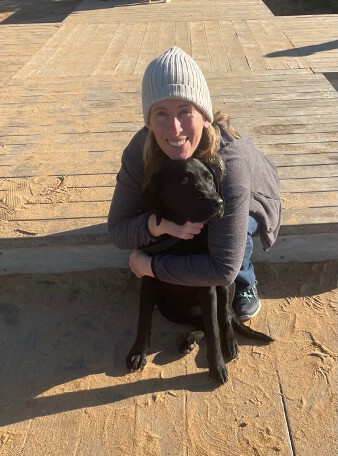 BN: What other ways can people assist?
BB: If this kind of commitment is not possible, another option is to become a temporary puppy carer. Temporary carers look after puppies when their puppy raisers go on holidays or are unable to look after the pup for a short period. You can also consider sponsoring a Guide Dog. Raising a Guide Dog is expensive, and sponsors help Guide Dogs NSW to meet these costs.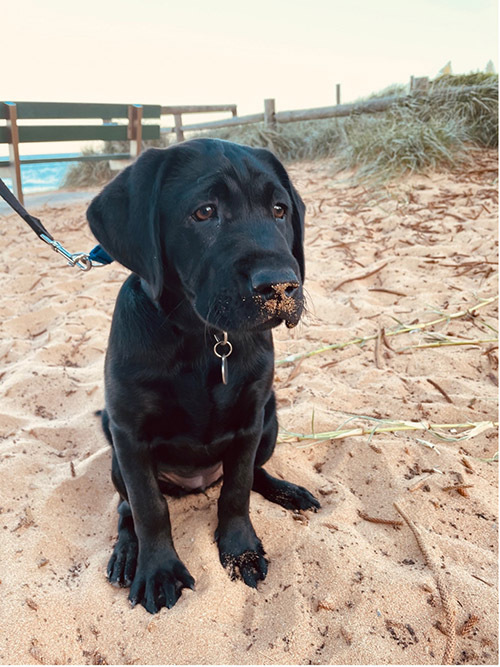 BN: What should people do if they are interested in raising a Guide Dog puppy or otherwise supporting Guide Dogs NSW?
BB: Contact Guide Dogs NSW: www.nswguidedogs.com.au – the website provides further information about puppy raising and how to sponsor a Guide Dog puppy. BN