Joanna Elisabeth Knight (1985-2022)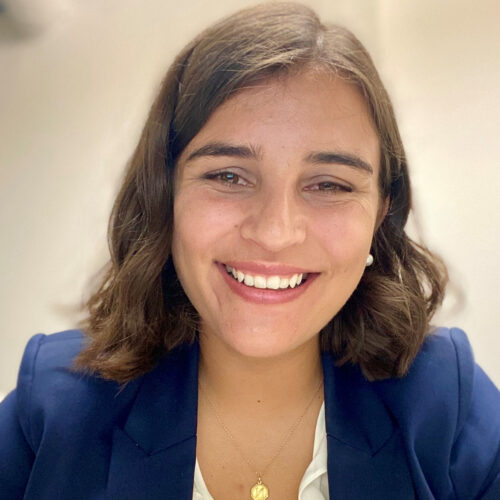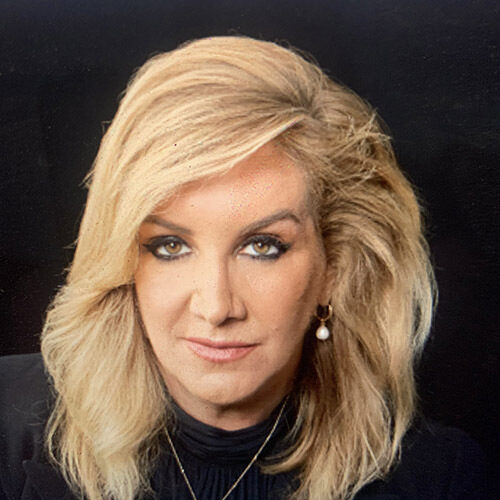 Joanna (Jo) Knight was admitted as a lawyer in 2013 and worked for Marsdens Law Group for seven years before commencing practice as a barrister in 2020 at Frederick Jordan, then Culwulla Chambers. Jo reflected the very best of human nature; she was genuine, good natured, and a model family law practitioner. To those that met her, Jo left a lasting impression. The tributes on this page are written by members of the 2020 Bar Practice Course and were read out at her funeral attended in person by over 250 people, and almost as many unable to attend watched online. Jo is loved and missed every day.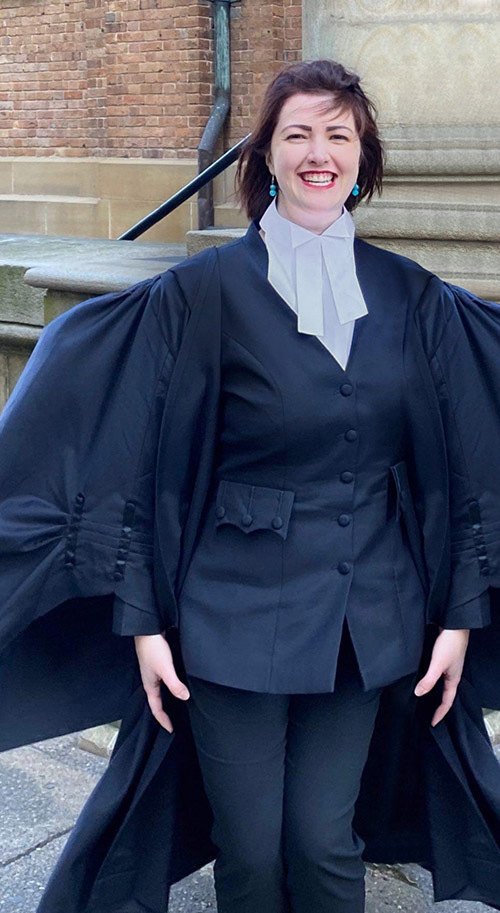 • It was an absolute pleasure to see her beautiful smiling face in court and in life. She was a kind and compassionate friend who has made the lives of so many people much richer.
• Joanna was endlessly patient with difficult clients, endlessly supportive of colleagues, a warm and gentle light to all around her.
• Jo was the person I called after my very first hearing. We bonded over our war stories, successes, and losses. Jo was so calm through it all – nothing seemed to rattle her. More recently she made the time to assist me with a family law brief, something well outside of my area of experience. Not only did we discuss the brief, when I asked her what she had in her diary for the day I'd be in court, she replied 'checking on you in your hearing, of course'. Jo was just that kind of person. She was the most supportive friend and was so excited to see her colleagues, and in particular her female colleagues, succeed. Her loyalty, encouragement, humour, and support made life brighter.
• Jo was always kind, warm and witty. She was bright, clever and always willing to lend a hand or provide advice. She worked hard and was always impressive with her knowledge.
• During our Bar Practice Course her support and genuine care made a difference to so many of her friends and colleagues. On a day when I wanted to give up, she was the first person to check in, and the encouragement and loving support she gave me is something I will never forget and will always be grateful for.
• As a solicitor and then as a barrister her presence in court and outside court was both calming and powerful. She spoke eloquently and had a beautiful, gentle manner. She was committed to helping so many families, and represented parents and children, including many from disadvantaged backgrounds. She was especially passionate about the community she came from and working with families towards better outcomes. In a job where we come across people in the darkest and most difficult times in their lives, she helped hundreds navigate through. She was supremely clever and insightful in her work.
• The Jo that's forever etched in my memory is one of the first friends I made during the Bar Practice Course, the smiling, sociable, sincere friend with whom I bounced ideas and shared concerns about setting up a practice at the bar, the friend who invited me along to women's marches, the friend who I commiserated with whenever we were both stuck in chambers but had planned to be elsewhere, a fellow bright red lipstick in a world of suits, the friend to whom the last thing I said was let's catch up when things settle down, but will now never get to. And how I wish we had.
• In a profession full of people who loved to talk, you were a rarity in the way you listened – but still always had the most insightful thing to say.
• One of my favourite memories of Jo is having a wine in the first few weeks of the Bar Practice Course and bonding over our public-school backgrounds. We shared an enormous high five when we realised we had that in common and spent the next weeks often making jokes about it – or of our private school counterparts.
• Jo was such a bright and shining star that even the most limited interactions left a lasting impression on one's day, and life. She was ever smiling, diligent, and graceful. I am so grateful to have known her; and I know she will forever remain in the hearts of the 2020 readers.
• I had the pleasure of sitting the bar with Jo and being led in court by her. I feel privileged to have known her. Secretly, I feel lucky not to have appeared against her as my opponent.
• Jo was a natural at the bar. She argued fiercely but fairly. She was also, I might add, a natural at the other type of bar where I have many fond memories of sharing chats, laughs and glasses of wine at the end of the day!
• Jo and I each received advent calendars at work about seven years ago. Jo was away for three days and I ate her chocolates. When she came back to the office, she asked about the missing chocolates, I told her I wanted to make sure her calendar was up to date, so I ate them. This became our annual funny memory around Christmas and every year since, Jo bought and sent me an advent calendar.
• I first met Jo during the Bar Practice Course where her warm smile made me instantly feel that she was someone with whom I could share a laugh. In my discussions with her about gender discrimination and female empowerment, it was clear that she had a strong sense of justice and that she would be a fierce advocate for her clients and colleagues. She could sometimes show this in subtle but fun ways – after a very senior male barrister told new female barristers during the Bar Practice Course to dress conservatively, Jo wore bright turquoise earrings and fabulous matching shoes to the mock trial at the end of the course.
The 2020 Bar Practice Course cohort recently wore turquoise armbands and accessories in their class photo as a tribute to Jo.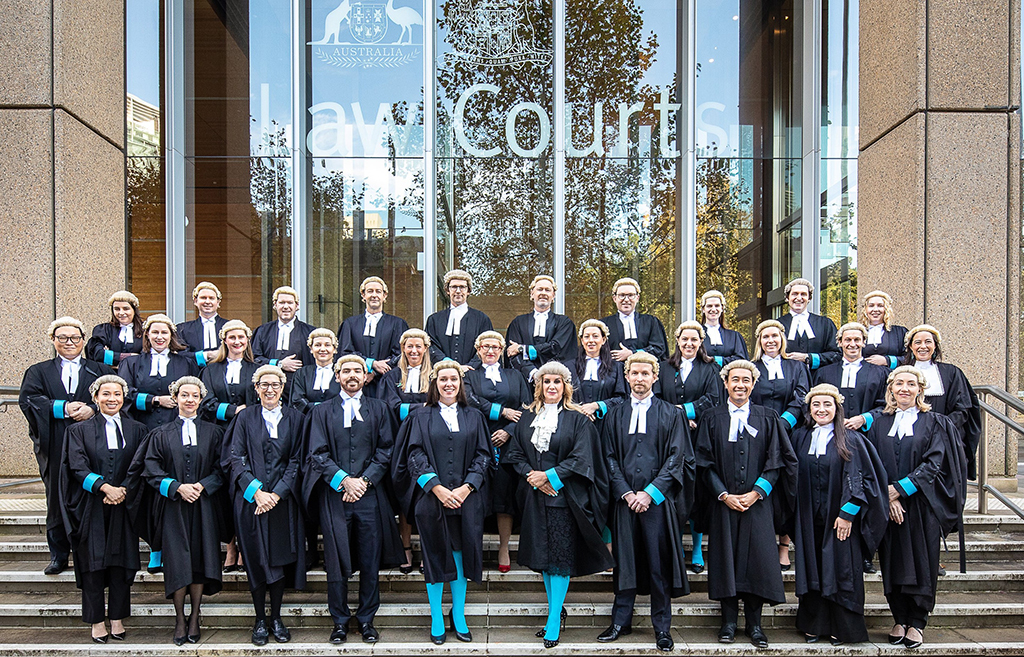 By Gina Edwards & Naomi Wootton