Autumn 2022
Between worlds: barristers in New South Wales politics
There is a long history of barristers taking elected office in state and federal politics in Australia. Prime ministers with experience at the Bar have included Edmund Barton (who left politics to serve on the High Court), Alfred Deakin, Robert Menzies and Gough Whitlam. Today, however, relatively few barristers seek or are elected to political office.
Bar News spoke to Alister Henskens SC (Liberal) of the New South Wales Legislative Assembly, Adam Searle (Labor) and David Shoebridge (Greens) of the New South Wales Legislative Council to discuss their professional lives, their views on why so few contemporary barristers have taken the same path, and the challenges they faced upon entering Parliament.
Why run for Parliament?
Adam Searle had practised at the Bar for around 11 years before his appointment to the Legislative Council in 2011, while David Shoebridge had been a barrister for around seven years before his appointment in 2008. (Both Searle and Shoebridge were appointed to fill casual vacancies.) Alister Henskens practised at the Bar for around 19 years (including about four years as senior counsel) before his election to the Legislative Assembly as the member for Ku-ring-gai in 2015.)
Searle had been chief of staff to Jeff Shaw QC, attorney general in the Carr government from 1995 to 2000. He said that he had 'seen the possibilities for real and progressive change that can be achieved if you have the right people in the right places at the right time to make the right call', citing Shaw's work on the Industrial Relations Act 1996 (NSW), his advocacy for victims of asbestosis and the Privacy and Personal Information Protection Act 1998 (NSW) as particular inspirations. Further, knowing that Labor was likely facing a long period in opposition after their defeat at the 2011 state election, Searle wanted to participate in the process of rebuilding the party. He was conscious that 'when it comes to public life, you don't necessarily get to choose your time and if you pass it up you don't know if you will get another one'.
The 'great thing' about politics is that whereas a barrister can ordinarily only assist a small number of people at any point, a politician's capacity to promote public welfare is far greater
Shoebridge said that he had never had a 'burning passion' to enter Parliament. He had first become involved in the Greens in around 2000, driven by his concern for the environment, his support for global peace and the party's social and economic policies. After years of complaining about NSW politics, colleagues within the Greens had told him that he should not keep complaining without 'putting [his] hand up to try and help'.
Henskens had thought about running for Parliament from time to time before his election in 2015. In his view (echoed by Shoebridge), the 'great thing' about politics is that whereas a barrister can ordinarily only assist a small number of people at any point, a politician's capacity to promote public welfare is far greater. By seeking election, he wanted to 'bank the privileges' which he had had as a lawyer and to contribute to the community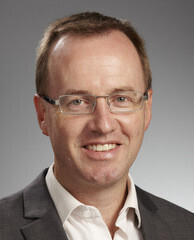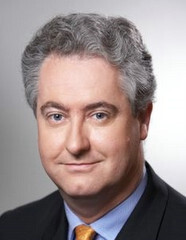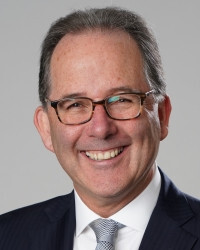 Why do relatively few barristers run for Parliament in the present day?

Searle identified three main reasons for this. First, Searle noted that, in the past, it had been accepted by politicians, journalists and members of the community that barristers (and other professionals) could both serve in Parliament and continue to practise their profession. That norm, Searle observed, is 'less well-accepted' now, with a growing view that a member of Parliament should solely focus upon their parliamentary duties. Second, he noted that entry into Parliament would involve a significant financial sacrifice, given the complete or partial loss of a barrister's fee income. Third, he noted the rising number of elected officials 'whose main experience of work is in politics', and that rather than solely seeing a decline of barristers in politics there had been a narrowing in the range of pre-parliamentary experience in general.
Shoebridge observed that politics is now a 'much more a 24-hour immersive kind of profession', with a real impact on one's family and life outside standard business hours. Like Searle, Shoebridge also noted the 'very substantial discrepancy' in income between a successful barrister and an MP, which any aspiring barrister-turned-politician would need to 'take on the chin'.
Henskens also spoke of this financial disparity between barristers' earnings and MPs' salaries. He further noted that barristers in the present day cannot simply 'walk into preselection and Parliament'; preselection instead requires extensive involvement in local branches of one's party or close ties to a party faction. Henskens emphasised, in this regard, the intense competition of contemporary politics; there are many ambitious aspirants for Parliament, of whom none could be expected to give up their spot in order to help a senior barrister go into politics.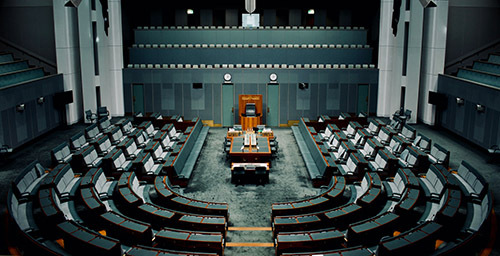 What challenges did they face upon election?
Henskens and Shoebridge chose to wind down their careers at the Bar upon entering Parliament. Shoebridge said that he had made a commitment to his party and to the public that 'as I was being paid a full-time wage as a politician, I would devote one hundred per cent of my time to that work, and I wouldn't engage in private practice'. While Shoebridge still holds a practising certificate, he has avoided private practice since entering Parliament – with the exception of occasional proceedings commenced in his own name against the NSW Government, largely applications under the Government Information (Public Access) Act 2009 (NSW) in NCAT. Searle, by contrast, maintained his practice at the Bar for a time after his election, but ceased to accept commercial briefs in around 2013. He continued, however, to accept some pro bono briefs.
Each interviewee faced challenges upon entering politics. Shoebridge admitted that he had found a lot of 'personal value in my work at the Bar', and that entry into politics had meant returning briefs that he would have liked to have seen to the end. Shoebridge noted that it had taken some time to understand 'how different the decision- making processes are in court compared to Parliament', with the law proving far more predictable and 'merit-based in its decision-making' than politics. He noted, in particular, that a major issue in his transition from the Bar to politics was that 'it's a much more personal exposure of your own values, your own views, your own politics' – and not merely advocating for a client, as at the Bar. He described this transition from a barrister's standpoint (speaking on someone else's behalf) to a politician's standpoint (speaking from one's own viewpoint and values) as 'very challenging'.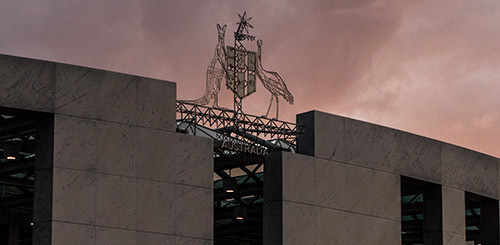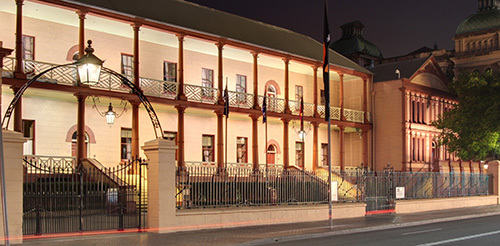 Searle similarly observed that, in the Legislative Council in particular, he had had to 'learn [his] craft anew' – learning how the committee system works and how to 'get things done', within the chamber and within one's political party. Henskens commented on the sheer volume of information which confronts MPs – 'absorbing a huge amount of information and picking out what is important and what isn't' – all while balancing one's responsibilities as a legislator with one's role as a local MP.
All interviewees, however, spoke positively about the potential for barristers to make a positive contribution to parliamentary life. Each interviewee said that their skills and experience as a barrister had been beneficial to their work in Parliament. As Henskens noted, many barristers' skills are directly applicable to the work of an MP – 'to give a speech, to read legislation quickly and understand it, to analyse problems', plus 'skills of leadership, strategy [and] analysis'. As Searle put it, if the opportunity to serve in Parliament arises, 'it's a great honour and a great privilege'. BN